Back to News
The International Maternal Pediatric Adolescent AIDS Clinical Trials (IMPAACT) Network is delighted to announce the publication of results from IMPAACT P1093 in the May 2022 edition of The Lancet HIV.
The IMPAACT Network congratulates and thanks the protocol team, study sites, and study participants for the hard work and dedication that led to these important findings.  
These results are based on the 48-week follow-up data for participants who are four weeks to six years of age taking the dolutegravir dispersible tablet formulation (S/GSK1349572) and will contribute to a dramatic change in the landscape for treatment of children living with HIV.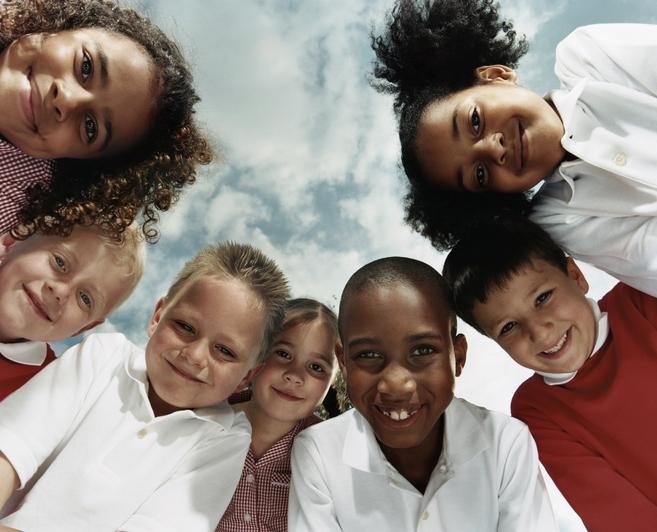 Group of children, Getty Images
IMPAACT P1093 is a Phase I/II ongoing multicenter, open-label, non-comparative clinical trial to evaluate the pharmacokinetics, safety, tolerability, and antiviral activity of dolutegravir to treat infants, young children and adolescents living with HIV-1 infection. The results from the six to 18 year old populations have been previously reported and were essential for dolutegravir regulatory approval by the US Food and Drug Administration (FDA) and European Medicines Authority (EMA) previously. Data from the IMPAACT P1093 adolescent cohort allowed the initial dolutegravir adult regulatory approval to  include individuals 12 years of age and older through adulthood. Previous publications summarized data among adolescents through 48 weeks and long term. 
This most recent analysis included 73 participants, four weeks to less than six years of age, who received the final proposed 5 mg dolutegravir dispersible tablet weight-band dose for children. Participants were recruited from IMPAACT clinical research sites in Africa, North America, South America, and Asia.  
The proposed weight band-based dosing schedule with the 5 mg dispersible tablet of dolutegravir resulted in pharmacokinetic exposures similar to adults receiving the 50 mg film-coated tablet and was safe, well-tolerated, and efficacious among participants. These data further support the use of dolutegravir dispersible tablets as first-line or second-line treatment for infants and children aged less than six years living with HIV-1. 
The IMPAACT P1093 results, supplemented with data from the ODYSSEY (PENTA) trial, formed the basis for regulatory approvals by the FDA, EMA, and the recommendation by the World Health Organization (WHO) for dolutegravir dispersible tablets to be used as first-line and second-line treatment for children living with HIV-1. These regulatory approvals together with WHO recommendations support various partnerships with generic manufacturers to accelerate access at an affordable cost to children living with HIV-1 globally.   
For more information about IMPAACT P1093, visit https://www.impaactnetwork.org/studies/p1093 or contact IMPAACTops@fhi360.org.