Back to News
Social Behavioral Scientific Core (SBSC) SpotLight Series October 2022
Join the IMPAACT Network Social Behavioral Scientific Core for their SpotLight Series presentation on 27 October, covering topics related to clinical trial adherence, including concepts, challenges, and support.
"Adherence in Clinical Trials: Part 1 - Concepts, Challenges, and Support"
27 October 2022 | 10:00 a.m. EDT
Panelists:
Rachel Kidman, PhD
Associate Professor in the Department of Family, Population and Preventive Medicine and Core Faculty in the Program in Public Health at Stony Brook University.
 
Rivet Amico, PhD
Associate Professor of Health Behavior and Health Education in the School of Public Health at the University of Michigan.
Download and share the digital flyer. 
Add to your calendar: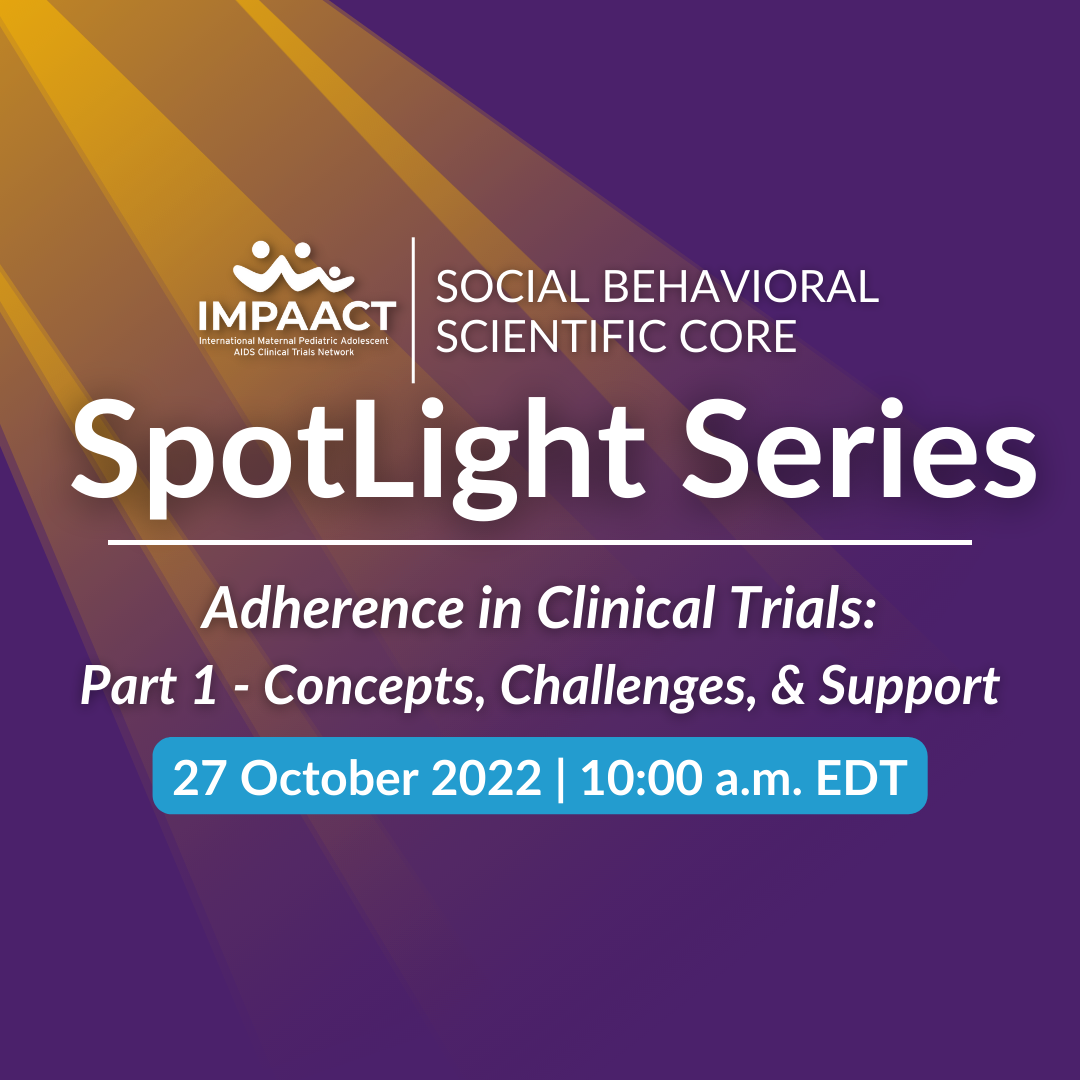 SBSC SpotLight Series October 2022
Please forward this announcement to any interested parties. To collaborate with or for questions to the SBSC, reach out: impaact.sbscore@fstrf.org.