Training for IMPAACT 2016 – a group-based intervention study among Youth Living with HIV in low-resource settings is underway, with the trauma-informed cognitive behavioral therapy (TI-CBT) training of indigenous youth leaders completed at the clinical research sites in Botswana (Gaborone and Molepolole) and South Africa (PHRU, Soweto).
Mary Fabri, PsyD and Geri Donenberg, PhD, led the training in Botswana and South Africa. The TI-CBT intervention is a six-session intervention to be delivered over eight weeks. IMPAACT 2016 is a multi-site, two-arm, randomized, controlled study to evaluate if an Indigenous Leader Outreach Model (ILOM) of TI-CBT intervention demonstrates improved mental health outcomes for Youth living with HIV compared to a discussion control.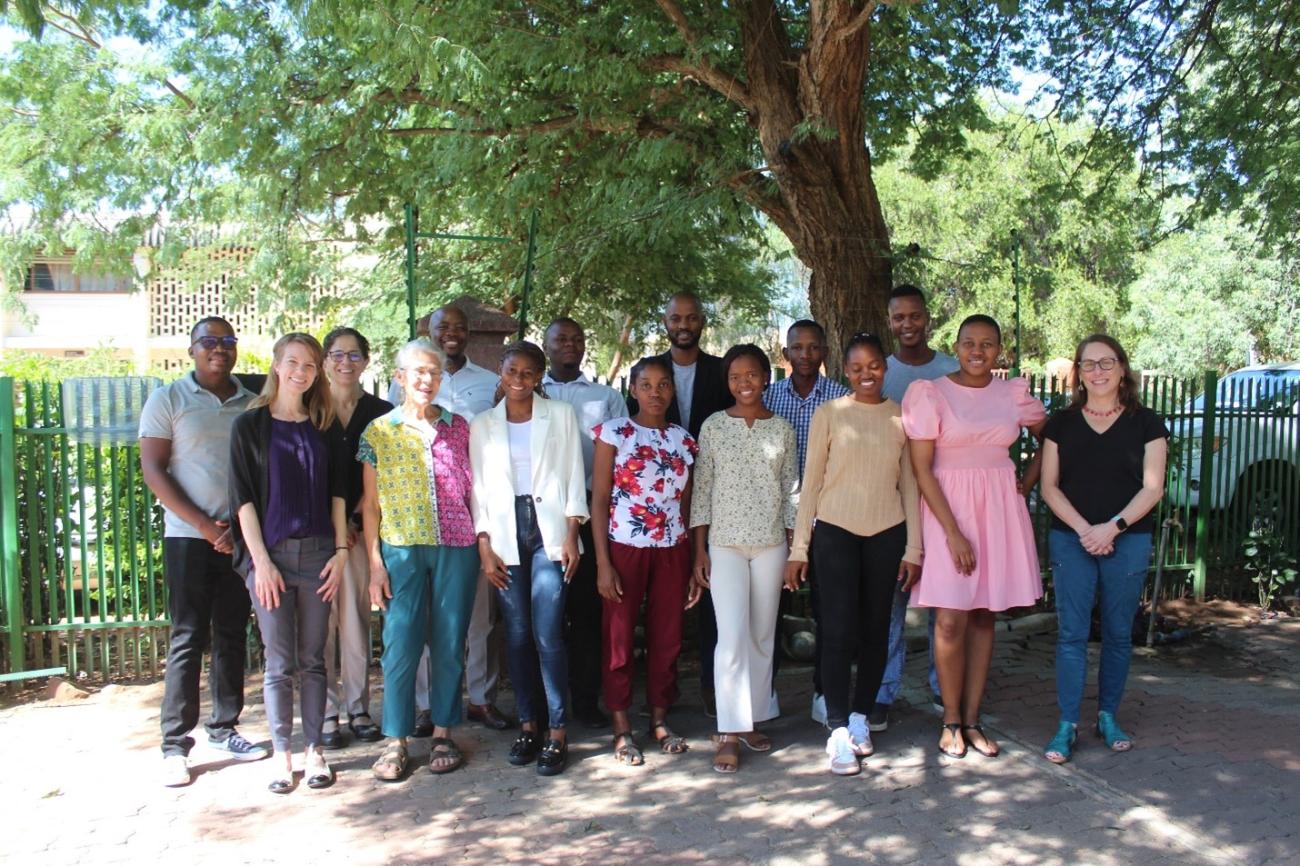 Members of the IMPAACT 2016 team pose for a photo with Youth Leaders in Botswana.