Kristina Brooks is an Assistant Research Professor at the University of Colorado Anschutz Medical Campus. She earned her BS and PharmD from the University of Michigan, completed two years of fellowship training at the National Institutes of Health, and then transitioned to the University of Colorado in 2017 for a third year of training under the mentorship of Drs. Jennifer Kiser and Peter Anderson. Her research interests are in the clinical pharmacology of medications used to treat HIV and TB, with a special focus in children and pregnant women.  
Kristina originally became involved in the IMPAACT Network through her mentors at the University of Colorado as they are an IMPAACT Specialty Pharmacology Laboratory. She is currently a protocol pharmacologist for IMPAACT 2019 and IMPAACT 2032, and a Lead Investigator for the tenofovir alafenamide (TAF) Intracellular Arms in IMPAACT 2026. She also has a K08 through NIAID to examine the pharmacokinetics of isoniazid metabolites and biomarkers of hepatotoxicity from IMPAACT P1078.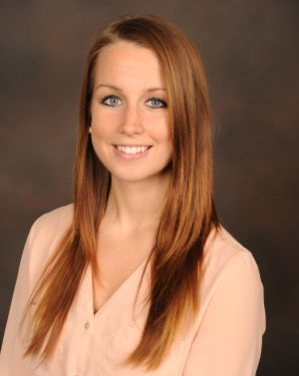 Kristina Brooks
1. What have you enjoyed most about working with the IMPAACT Network?  
I love the ability to work with investigators, communities, participants, and caregivers across the world – it is amazing and humbling to work with so many talented and passionate people.  
2. As IMPAACT 2019 protocol pharmacologist, can you tell us about the potential impact and success of what we've seen in the preliminary results? 
We are studying the pharmacokinetics, safety, and tolerability of fixed dose combination abacavir/dolutegravir/lamivudine in dispersible and immediate release tablet forms in children <12 years of age. Fixed dose combination tablets are widely used in adults living with HIV and help with improving medication adherence as many are single tablets taken once daily. There are limited fixed dose combination options in children living with HIV, but these formulations would be a huge help to simplify giving/taking antiretroviral medications in this population. Globally, there are also efforts underway to transition all people living with HIV across all ages to dolutegravir-containing regimens. 
We recently presented preliminary results from children weighing 14 kg or more that showed selected doses of abacavir/dolutegravir/lamivudine achieved adequate drug concentrations for all three drugs. These doses were also safe and well-tolerated throughout the first four weeks of treatment. These results provide preliminary evidence that the dosing of these combinations is appropriate in this population, and are expected to help with global efforts to expand the availability of dolutegravir-containing treatment options in child-friendly formulations. 
It is also important to note that the enrollment and analysis of results was all accomplished over the past year, which is reflective of the dedication of sites, caregivers, and participants to this study. The study team is very grateful for their efforts and contributions. 
3. You are also a pharmacologist for IMPAACT 2032. Can you talk a little bit about your experience of transitioning to a COVID-19 study from the world of HIV and TB? 
The beauty of clinical pharmacology is that fundamental concepts in the field do not change across therapeutic areas. Our main focus in HIV and TB pharmacokinetic studies is understanding what drug exposures look like, how these relate to safety and efficacy, and when looking at medications in pregnant women, how these compare to non-pregnant adult populations. These same goals/concepts apply to therapies being studied for COVID-19 treatment.  
We are studying remdesivir in IMPAACT 2032, which is a nucleoside analog. We use this same class of drugs for HIV treatment and prevention, so we were able to pull from our previous knowledge and experiences with those drugs and apply them to this study. On a more personal level, it has been really rewarding to work alongside everyone on the study team and across study sites and know that we are actively addressing important research questions in pregnant women with COVID-19. 
4. What has been the most defining experience so far in your career?  
I don't have a single defining experience, but I've long been interested in the biomedical and public health fields and have a desire to help people, especially children and pregnant women, at a population level. I'm very thankful that I've had wonderful mentors and opportunities to blend these interests and desires together into a career.  
5. What do you enjoy doing when you are not working?  
I love running, going for hikes with my husband and dog, and gardening.