Lameck Chinula is an obstetrician and gynecologist and an assistant professor at the University of North Carolina (UNC) Department of Obstetrics and Gynecology's Division of Global Women's Health. Based at UNC Project-Malawi, a collaboration between the UNC and the Malawi Ministry of Health, he serves as a Clinical Research Site Leader for the UNC Global HIV Clinical Trials Unit and supports a broad portfolio of U.S. National Institute of Health-funded research in Malawi.  
Lameck is also an adjunct faculty member at the Kamuzu University of Health Sciences, formerly the University of Malawi College of Medicine; a member of the UNC Lineberger Comprehensive Cancer Center; and a director of UNC Obstetrics and Gynecology activities in Malawi. He is a co-chair for the IMPAACT 2010 (VESTED) study.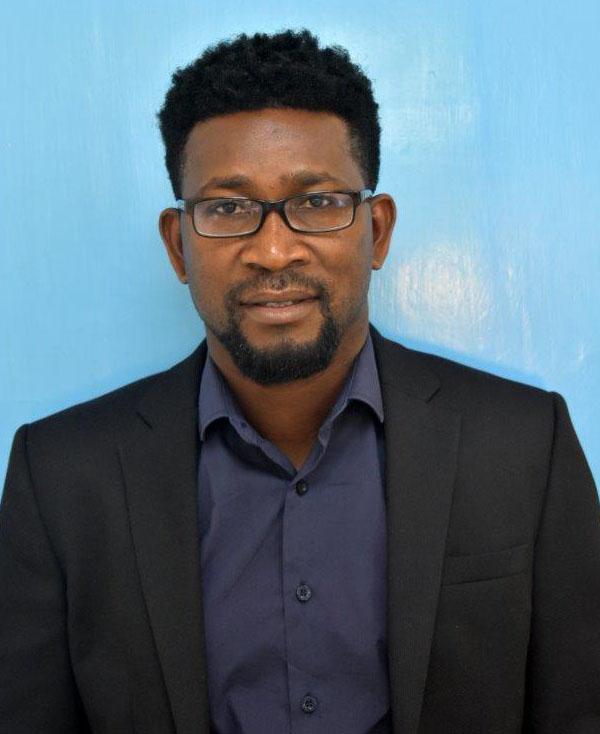 Lameck Chinula
1.

 

Please describe your current and past roles with the IMPAACT Network
IMPAACT 2010 was the first Network study that I assumed a leadership role on. Prior to that, I had worked as a research medical officer at the University of North Carolina (UNC) Project Malawi Clinical Research Site (CRS). In 2009, I went to pursue residency training in obstetrics and gynecology at the University of Cape Town, South Africa. Upon my completion of my training in 2013, I re-joined UNC Project Malawi CRS in 2014, and assumed several roles including as a Co-investigator and later an Investigator of Record for studies under Microbicide Trials Network and also a Clinical Research Site Leader for our CRS, a position I took over from one of my mentors, Prof. Francis Martinson, when he retired in 2017. I am very indebted to him in so many ways and admired his leadership style that promoted team spirit and confidence building in team members.
2.

 

What have you enjoyed most about working with the IMPAACT Network?
I have enjoyed working with protocol team members and site investigators, and sharing experiences at IMPAACT annual meetings. I cannot speak enough about the generosity that my IMPAACT 2010 protocol co-chair Dr. Shahin Lockman had in giving me opportunities to lead and present the IMPAACT 2010 study at different platforms including two CROI conferences. I will also cherish the times I presented our study findings with the IMPAACT Community Advisory Board. However, I missed seeing colleagues from several sites whose commitment and dedication was next to none during the IMPAACT 2010 study implementation. I cannot thank them enough for their contribution to science and I would have loved if we had a chance to celebrate the success of the IMPAACT 2010 study in-person.
3.

 

This year you presented the

IMPAACT 2010 primary results
at CROI. Can you talk about how it felt to present these positive advancements surrounding pregnant women and subsequent HIV viral suppression, as well as the potential impact these results may have on practice?
There is nothing more exciting for researchers than to see their study findings changing or reinforcing guidelines and/or clinical practice. The IMPAACT 2010 study did just that. With the demonstrated safety and efficacy of dolutegravir-based antiretroviral therapy in the general population, it was essential to not leave pregnant women living with HIV behind for the available most potent new antiretroviral drug, dolutegravir. The fact that we managed to enroll pregnant women living with HIV in a timely fashion and achieve high retention throughout one year of follow up, against the background of early signal of neural tube defect association with dolutegravir-based regimen when taken by women at conception, and also in the midst of COVID-19 pandemic, is so amazing to reflect on.
With commitment and dedication of study participants, study staff, and protocol team members, I will always be proud to have been part of the great team that was able to provide high-quality reassuring data on safety and efficacy data of dolutegravir-based antiretroviral regimens for use in pregnancy and after childbirth including during breastfeeding. Through the study, we had more confidence for liberal use of dolutegravir-based ARVs for all women, including those planning to get pregnant. I believe the conduct of IMPAACT 2010 provides a good example of how researchers should be able to adjust the study implementation in the advent of new emerging information and unforeseeable pandemics; even more important for studies involving pregnant women, a population that is almost always left behind for investigational new drugs. 
4.

 

What are your hopes for the future in terms of treating people living with HIV who are pregnant?
I look forward to a future where being pregnant will not be looked at as exclusion criteria in investigational new drugs for HIV care and prevention. I hope for a time when ethics committees will challenge researchers as to why they have not considered including pregnant women living with HIV in investigational drug trials, and will demand deliberate development of strategies from researchers for safe inclusion of pregnant women living with HIV in applicable trials. 
5.

 

What has been the most defining experience so far in your career?
I cannot pinpoint a particular experience among the several I have had over the years. But being able to share the IMPAACT 2010 primary results at CROI stands out in my research career. CROI is by no doubt a big stage on which any researcher involved in retroviruses and opportunistic infections research would dream of sharing research findings. I was privileged to have joined that stage twice in 2020 and 2021 to share IMPAACT 2010 results; even more satisfying was the inclusion of IMPAACT 2010 in a special press conference at CROI 2021.  The media coverage of the trial was so gratifying to see.
6.

 

What do you enjoy doing when you are not working?
I am a soccer fan and like watching live matches at stadia and also on TV. I am a fan of Arsenal FC in England and Silver Strikers FC in my country, Malawi. I was even privileged to have served on my local team's executive committee the past 2 years and I currently chair one of its committees. I also love spending time with my family and love a good laugh over a drink with friends and relatives. My daughter would even ask me when I leave home to meet up with friends saying, "Daddy, are you going out to tell your friends jokes?!"