IMPAACT Research Priorities & Community Engagement
Wednesday, April 28, 2021, 10:00 AM PT
The Office of HIV/AIDS Network Coordination and Community Partners invite you to participate in a webinar featuring Principal Investigators from the International Maternal Pediatric Adolescent AIDS Clinical Trials (IMPAACT) Network.
The IMPAACT Network is a global collaboration of investigators, institutions, community representatives, and other partners organized for the purpose of evaluating prevention and treatment interventions for HIV and HIV-associated complications and co-infections in infants, children, adolescents, and pregnant/postpartum women through the conduct of high-quality clinical trials. IMPAACT's vision and overall goal is to end the worldwide HIV epidemic among these vulnerable populations. To achieve this goal, the IMPAACT Network evaluates novel and durable treatments for both HIV and TB, strategies for antiretroviral treatment (ART)-free remission, and strategies to address the complications, comorbidities, and co-infections affecting these populations of interest with or at risk of HIV.
On this webinar IMPAACT Network Leadership will present their research priorities and goals for the next seven years and highlight how community will be engaged as part of their priorities. This is an opportunity for community to engage and ask questions.
Webinar Presenters
Pat Flynn, M.D. is a Member in the Department of Infectious Diseases at SJCRH where she holds the Arthur Ashe Chair in Pediatric AIDS Research.  She is also Professor of Pediatrics and Preventive Medicine at the University of Tennessee Health Science Center.  She received her medical training at Louisiana State University Medical Center (1981) and completed Pediatric (1984) and Pediatric Infectious Diseases (1987) training at the University of Tennessee/St. Jude Children's Research Hospital/LeBonheur Children's Medical Center joint program. Dr. Flynn joined the Infectious Disease Department at St. Jude in 1988 in a dual role as a Pediatric Infectious Disease consultant and a member of the Pediatric  HIV/AIDS program. She has published over 125 manuscripts describing interventions and management strategies for children with cancer and infants, children, adolescents and pregnant women with HIV infection. She has participated in multiple DAIDS Network studies, including IMPAACT, ACTG and HPTN and NICHD's Adolescent Trials Network.  She is currently the CRS Leader at St. Jude and serves as Domestic Vice-Chair of the IMPAACT Network.
Pat Flynn, M.D.
Philippa Musoke, MBChB, PhD is a Professor of Paediatrics and Child Health, School of Medicine, Makerere University, Kampala Uganda and a Co-Principal Investigator (PI) for the Johns Hopkins University-Uganda Clinical Trials Unit, based at the Makerere University-Johns Hopkins University Clinical Research Site (MUJHU), Kampala. Dr. Musoke was the site leader for the MUJHU CRS from 2008 until 2020. She has been involved in multiple perinatal HIV prevention clinical trials for the last 25 years including the landmark HIVNET012 trial, which informed WHO HIV prevention guidelines leading to implementation of prevention of mother to child transmission (PMTCT) services globally. In addition, she has conducted various paediatric antiretroviral treatment trials including pharmacokinetic studies which have informed HIV treatment guidelines for infected children. Her areas of   research interest include PMTCT, Paediatric HIV treatment for resource limited settings and childhood TB diagnostics and treatment. She has conducted studies with NIH DAIDS networks including HIVNET, HPTN, and IMPAACT.  She is currently the international vice chair of the IMPAACT network.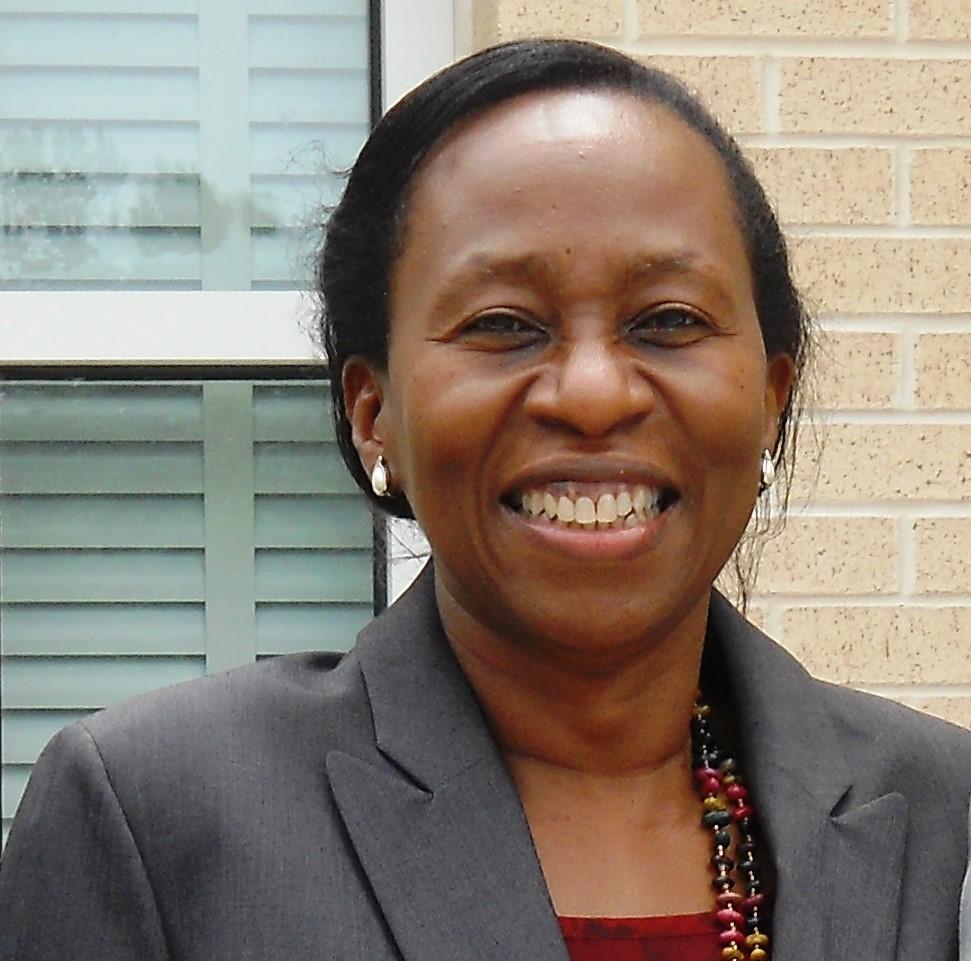 Philippa Musoke, MBChB, PhD