It is with great sadness that we share the news that our colleague, Dr. Carol Onyango, Makerere University/Johns Hopkins University (MUJHU) Clinical Research Site (CRS) leader, passed away in October.

Carol was hardworking and thoughtful. She was a dedicated CRS leader and highly respected colleague far and wide.  She was friendly with everyone and — as her MUJHU colleagues can attest — always wore a warm, wonderful smile!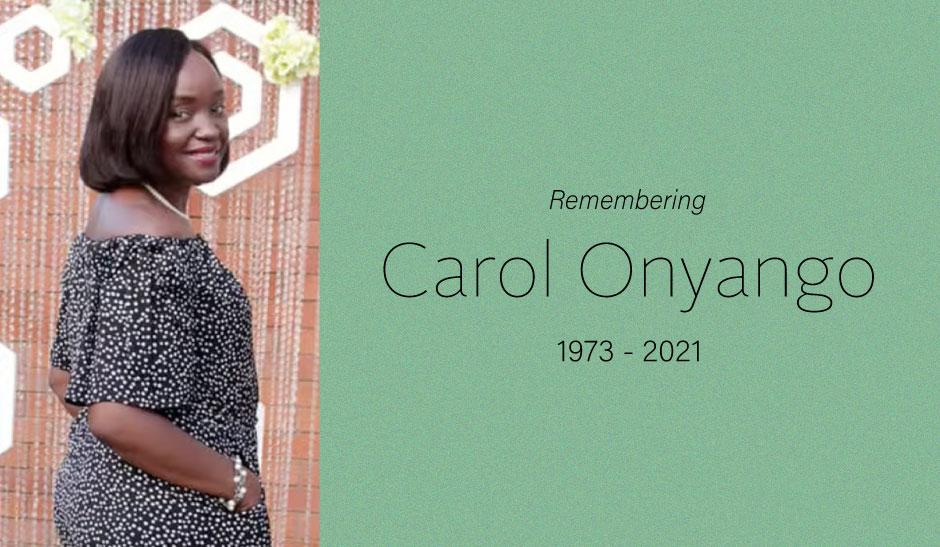 Dr. Carol Onyango
Her most recent primary research interest was tuberculosis, and she served as the site Investigator of Record for IMPAACT P1078 and for the ACTG/IMPAACT PHOENIx study as well as a member of the IMPAACT Tuberculosis Scientific Committee.  However, Carol worked on multiple perinatal HIV prevention and treatment studies over the last 17 years at MUJHU and contributed to improving the lives of children and women in innumerable ways.

She will be greatly missed at MUJHU and throughout the IMPAACT Network.

Our deepest condolences go to Carol's family and close colleagues.