Back to News
IMPAACT at International Workshop on HIV Pediatrics 2022 and AIDS 2022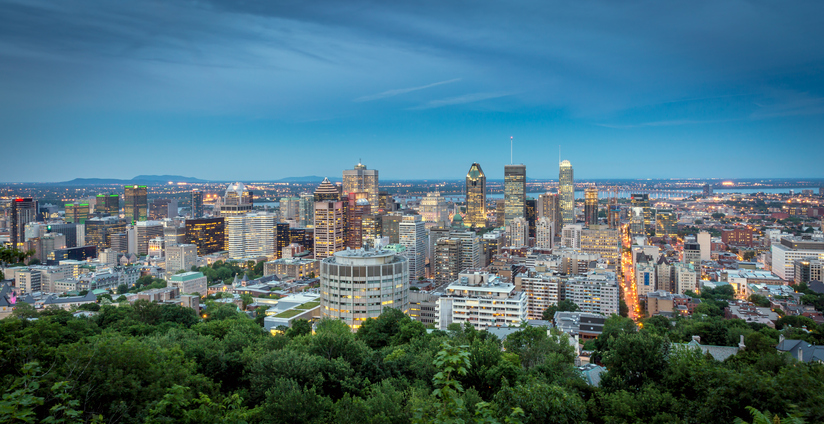 The IMPAACT Network presented research in one oral presentation and one poster at the 14th International Workshop on HIV & Pediatrics 2022 and three oral presentations and three poster presentations at AIDS 2022. 
Both meetings took place as hybrid meetings virtually and in Montreal, Canada. The Workshop took place from 27 – 28 July, followed by AIDS 2022 from 29 July – 2 August. 
Studies with abstracts presented include PROMISE P1084s, PROMISE 1077BF, IMPAACT 2002, IMPAACT 2008, IMPAACT 2015, and IMPAACT 2017/MOCHA.  
In partnership with the World Health Organization (WHO) and Unitaid, IMPAACT participated in a hybrid satellite symposium during AIDS 2022 on Friday, 29 July, from 2:45 PM - 4:15 PM EDT, discussing strategic actions and applications of ongoing work to enhance and accelerate investigation of new HIV drugs in pregnancy.
14th International Workshop on HIV & Pediatrics 2022
| Protocol | Title | Authors | Presentation Type |
| --- | --- | --- | --- |
| PROMISE P1084s | Changes in Bone Turnover Markers after Delivery in Breastfeeding Mothers with and without ARVs (poster) | Baltrusaitis K, Bergam L, Tomu M, Matubu TA, Aizire J, Nabwire F, Taha TE, Moodley D, Theron G, Fairlie L, Knowles K, George K, Jean-Philippe P, Siberry G, Fowler MG, and Stranix-Chibanda L, for the IMPAACT P1084s study team | Oral Presentation |
| IMPAACT 2017 | Selection of Cabotegravir Dosing Regimens for HIV Treatment and Pre-exposure Prophylaxis (PrEP) in Adolescents by Leveraging Adult Data | Han K, Goyal N, Ford S, Cheung A, Tan L, McCoig C, Patel P, Capparelli E, Best B, Marzinke M, Harrington C, Izard D, Huang J, Baker M | Poster |
AIDS 2022
| Protocol | Title | Authors | Presentation Type |
| --- | --- | --- | --- |
| PROMISE | HIV/HBV Coinfection in Pregnancy and Response to Antiretroviral Therapy | Bhattacharya D, Tierney C, Chang A, Moodley D, Govender V, Vhembo T, Mohtashemi N, Ship H, Dula D, George K, Chakhtoura N, Kiweewa F, Fowler MG, Peters MG, Currier JS | Oral Presentation |
| IMPAACT 2002 | Forty-eight Week Outcomes of a Combined Cognitive Behavioral Therapy and Medication Management Algorithm for Treatment of Depression among Youth Living with HIV in the United States (IMPAACT 2002) | Brown LK, Baltrusaitis K, Kennard BD, Emslie GJ, Chernoff M, Buisson S, Levy L, Whiteley LB, Traite S, Krotje C, Knowles K, Townley E, Deville J, Wilkins M, Reirden D, Paul M, Beneri C, Shapiro DE, for the IMPAACT 2002 Team | Oral Presentation |
| IMPAACT 2008 | IMPAACT 2008: Phase I/II Study of Early Antiretroviral Therapy with or without Monoclonal Antibody VRC01 in Infants Living with HIV | Khaitan A, Lindsey J, Capparelli E, Tierney C, Coletti A, Perlowski C, Cotton MF, Yin DE, Majji S, Moye J, Spiegel H, Harding P, Costello D, Krotje C, Gama L, Persaud D, McFarland EJ, on behalf of the IMPAACT 2008 Protocol Team | Oral Presentation |
| IMPAACT 2002 | Participant Acceptability and Clinician Satisfaction of Cognitive Behavioral Therapy and a Medication Management Algorithm Compared with Enhanced Standard Care for Treatment of Depression among Youth Living with HIV | Bergam L, Baltrusaitis K, Kennard BD, Emslie GJ, Krotje C, Knowles K, Buisson S, Deville J, Barr E, Gillespie S, Shikora M, Levy L, Townley E, Shapiro DE, and Brown L | Poster |
| IMPAACT 2015 | High Prevalence of HIV Persistence in CSF of Adolescents and Young Adults with Perinatally-acquired HIV and Cognitive Impairment in the IMPAACT 2015 Study | Wagner T, Tierney C, Huang S, Nichols S, Malee K, Montañez N, Coletti A, Spiegel HML, Wilkins M, Praneviciu M, Purswani M, Bearden A, Wiznia A, Richman D, Gandhi M, Mehta P, Macatangay B, Spector S, Spudich S, Persaud D, and Chahroudi A, for the IMPAACT 2015 Protocol Team | Poster |
| IMPAACT 2017 | Selection of Cabotegravir Dosing Regimens for HIV Treatment and Pre-exposure Prophylaxis (PrEP) in Adolescents by Leveraging Adult Data | Han K, Goyal N, Ford S, Cheung A, Tan L, McCoig C, Patel P, Capparelli E, Best B, Marzinke M, Harrington C, Izard D, Huang J, Baker M | Poster |