2021 End-Of-Year Message from Network Chairs
➤ Jump to IMPAACT 2021: By the Numbers
Dear IMPAACT Network Colleagues, 
After almost two years of living with a global pandemic that has changed the way we think, work, and live, we are still striving to tackle one of the greatest epidemics of our time, HIV/AIDS. In 2020, major global targets in HIV and AIDS goals were not met, and COVID-19 continues to exacerbate inequities to HIV services, making those living with HIV at risk of not receiving care.  
To that end, this year's global World AIDS Day theme was "End inequalities. End AIDS. End Pandemics." Partnering organizations focused on reaching people who have been left behind to highlight the growing inequalities in access to essential HIV services.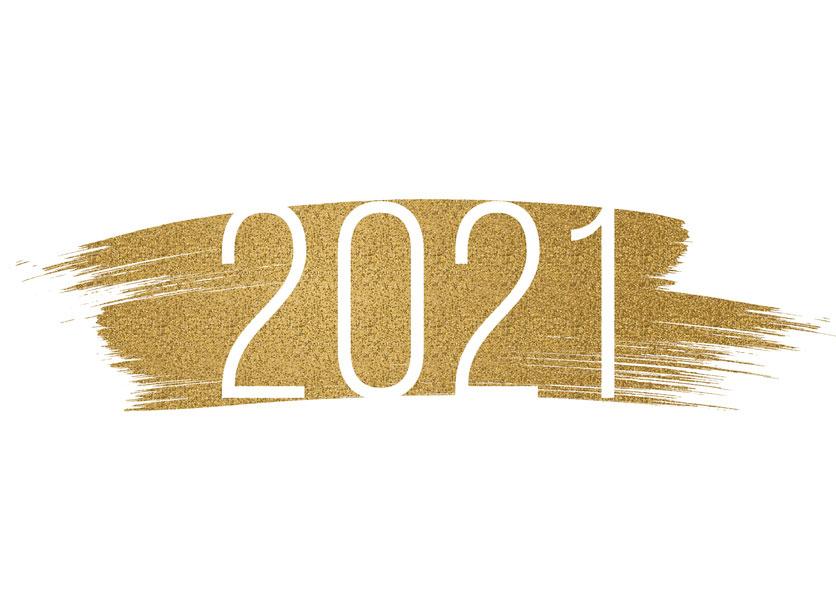 2021
In the spirit of inclusion, the IMPAACT Network partnered with the World Health Organization (WHO) earlier this month to promote a Call to Action – asking key stakeholders to accelerate the study of new HIV antiretrovirals (ARVs) in pregnant women. Learn more about that here. 
In the past year, the IMPAACT Network has met several key milestones and realized many successful achievements. We are so thankful for the ongoing dedication and resilience of our site staff, study participants, and the support of their communities during these ongoing challenging times. 
In February, the IMPAACT Network underwent a rebrand and launched a new mobile-friendly website. Read more about that here. 
Also in February, IMPAACT 2032 opened to accrual to evaluate the effects of remdesivir in pregnant and non-pregnant women who have been prescribed the drug to treat COVID-19. Read more. 
In March, the IMPAACT Network announced primary study results from IMPAACT 2010 (the VESTED Study) at CROI 2021. Results showed that the DTG-containing regimens and the EFV-containing regimen were highly effective for viral suppression during pregnancy and through one year postpartum. All regimens were found to be safe for mothers and infants through one year as well. Learn more. 
Also in March, the European Commission granted Marketing Authorization (EMA) approval for the dolutegravir dispersible tablets (5mg) for pediatric populations living with HIV in Europe. This authorization was based on data from the IMPAACT P1093 and ODYSSEY (PENTA20) studies. Read more. 
In July, the IMPAACT 2019 preliminary results were shared at the International Workshop on HIV Pediatrics 2021 and the 11th IAS Conference on HIV Science. Results showed that children were able to take the abacavir/dolutegravir/lamivudine formulations, the study drugs were safe and well-tolerated, and they achieved the targeted pharmacokinetic (PK) exposures in children. The study completed accrual on 30 September and is anticipated to complete follow-up in June 2022. Learn more. 
In August, the IMPAACT P1108 study team shared that data from the study had informed the WHO recommendation for use of bedaquiline (BDQ) in children aged below six years, released in the WHO's "Rapid Communication on updated guidance on the management of tuberculosis in children and adolescents," published on 23 August 2021. Learn more. 
In September, the IMPAACT 2026 team announced the first enrollment for the study. IMPAACT 2026 is a Phase IV, prospective, PK study of selected ARV and anti-tuberculosis (TB) drugs during pregnancy and postpartum. 
Also in October, IMPAACT 2021 opened under protocol Version 2.0. IMPAACT 2021 is a double-blind, randomized, placebo-controlled trial that will evaluate the safety and immunogenicity of recombinant live-attenuated respiratory syncytial virus vaccines RSV ΔNS2/Δ1313/I1314L, RSV 6120 ΔNS2/1030s, RSV 276 or placebo in children confirmed to be RSV-seronegative within 42 days prior to study product administration. 
Finally, in November, IMPAACT 2028 opened to accrual. IMPAACT 2028 is an observational study to characterize a cohort of children who may participate in future research related to HIV remission or cure. 
After a successful year, we look forward to what 2022 brings and are incredible grateful for the efforts of our clinical research site staff, community members, investigators, study participants and their caregivers/parents, central Network staff, committee and protocol team members, collaborators, sponsors, and other Network partners who are working together to combat HIV/AIDS and its comorbidities in our populations around the world. 
Best wishes to all for a happy and safe new year!   
Sincerely, 
Sharon Nachman, IMPAACT Chair 
Patricia Flynn, IMPAACT US Vice Chair 
Philippa Musoke, IMPAACT International Vice Chair